6 tags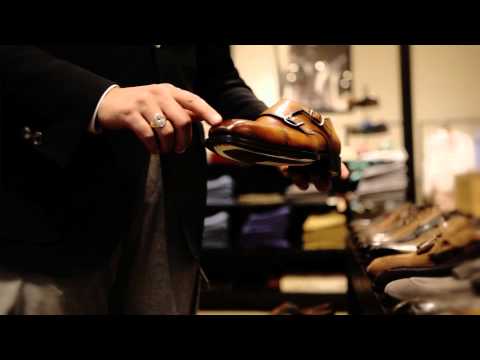 6 tags
Chanel Summer Color Tutorial
The new Chanel summer colors have arrived, and they are BRIGHT! Makeup artist Tye Goettle takes us through the simple steps to incorporate the new colors into your daily look (without looking like you're going to an 80's party).  The hues: blues and corals Step 1: Apply Stylo Eye Shadow Fresh Effect in Pink Lagoon to fresh eyelid. Start at the lash-line and move to the crease. Step...
21 tags
8 tags
10 tags
Oscar Night
The Oscars are Hollywood's most fashionable night, so obviously we can't let it slip by without weighing in. Here are the best of the best from some of our favorite designers: Maria Menounos stood out in a bright Romona Keveza mermaid gown.  Stacy Kiebler shines in an art deco inspired Naeem Khan number. Jessica Chastain channels old Hollywood glamour in gold Armani.   Agree with...
16 tags
12 tags
Heartstrings: 29th Annual St. Valentine's Day...
Today proved that a little rain can't keep Dallas ladies from looking their very best. Starting at 9:45am hundreds of glamorous guests dressed in sheaths, furs, and lots of red and pink arrived at The Meyerson Symphony Center in the Dallas Arts District. The 2013 chairs, Maggie Kipp, Angela Choquette, and Paige Slates (above), shook things up this year by moving the event from the Anatole Hotel...
22 tags
7 tags
Romona Keveza Fashion Show and Bridal Event
Last Thursday The Bridal Salon at Stanley Korshak hosted a breathtaking Romona Keveza fashion show and bridal event. The event started with a cocktail hour in Hakim Sons Film Studio, complete with antique roses by Todd Events, hors d'oeuvres, and bubbly. Following the cocktail hour, everyone took their seats in the Garden Room at Rosewood Crescent Hotel to have a glimpse into Romona...
Holiday at The Shak
With Christmas music playing on repeat in the store, we are constantly reminded that it is "the most wonderful time of year"…and that old adage definitely goes for fashion. The holidays are a time when you can be your bold and festive self, which for us at The Shak usually means SPARKLES! Here are some ideas for your upcoming holiday events. Styled by your very own Shak girls:...
5 tags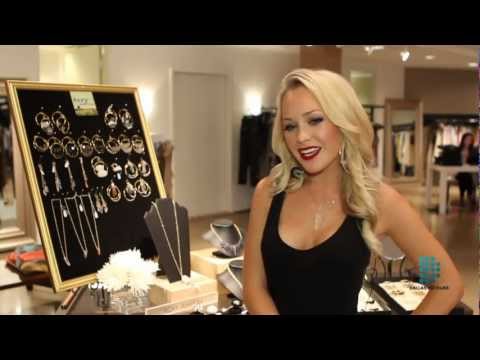 4 tags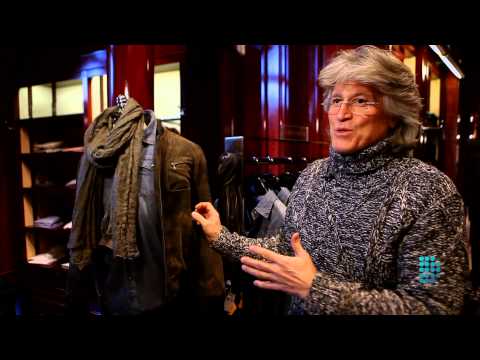 5 tags
6 tags
Nest Jewelry Designer Profile
We love Nest Jewelry over in The Shak! It's the perfect "go-to" line that can help add a little fun to any outfit. Sisters, Janette Wilkinson and Jana Erwin are the designers behind the Dallas-based company.              Janette Wilkinson with her jewelry for a trunk show at The Shak Janette and Jana grew up in Oklahoma where they developed a love for creating their own...
5 tags
7 tags
Thalé Blanc Designer Profile
Over the past few weeks, a set of clutches have been catching my eye…the exotic print, the gem tone colors, the gorgeous crystal clasps, the luxe leather lining, the sleek shape, I could go on and on. And to find out that these handbags are a first collection from new line, Thalé Blanc; my curiosity was peaked!                                  Thalé Blanc Talia Clutch in Emerald Luckily for...
5 tags
Fresh Faces of Fashion 2013 Kickoff Party
On Friday, Stanley Korshak and Modern Luxury began their search for twelve local women whose sense of style is only exceeded by their dedication to their community. If Friday's crowd is any indication, these twelve ladies have some well heeled shoes to fill! We were thrilled to see former Fresh Faces of Fashion in attendance, as well as Yvonne Crum, Fresh Faces of Fashion event founder, and...
5 tags
6 tags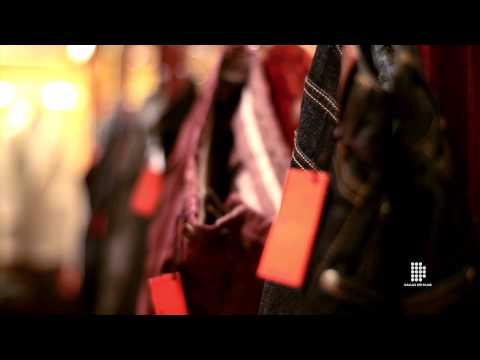 8 tags
6 tags
Celebrity Chef Luncheon & Launch Party
We love Ree Drummand aka "The Pioneer Woman." Her cookbook, The Pioneer Woman Cooks, makes us want to channel our inner country girl and break out the biscuits! So when we heard that Ree would be featured at an inaugural luncheon supporting the Food Allergy Center at Children's Medical Center, we decided to help out in the best way we know how, by throwing a party! To celebrate...
5 tags
Isaia: The Coral Walk
On Sept. 27, Stanley Korshak invited Dallas's finest men's shoppers to The Coral Walk, the opening celebration of a special Pop-Up-Shop featuring the Fall Winter 2012 collection curated by Gianluca Isaia, ISAIA president and creative director. Stanley Korshak Owner Crawford Brock with Eric Wilkerson, Gianluca Isaia (note the coral melton and flip flops!), and Jim Shay from Isaia          ...
12 tags
5 tags
Baby Bespoke
Stanley Korshak Home was proud to roll out the pink and blue carpet for their very youngest fete set at the grand opening of the Baby Bespoke by Kathryn Beach in store boutique last Thursday.         Kathryn Beach, founder and owner of Baby Bespoke, with her family Kathryn Beach brought her best friends and their adorable babies to model the luxurious children's line. Baby Bespoke by Kathryn...
6 tags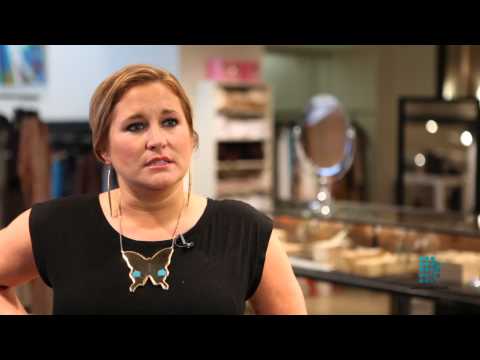 11 tags
7 tags
Meet the Designer: Dee Keller
On Friday, Stanley Korshak welcomed emerging shoe designer, Dee Keller, into the store. The Dee Keller Team: Sherry and Dee As a mother of four children from Baton Rouge, Dee knows what it's like to run a busy life and constantly be on the go. Her shoes are made to meet each customer's needs and fit into her schedule - no matter how crazy. Dee Keller's Fall Collection was...
1 tag
Meet The Designer
We are pleased to welcome Atelier Minyon designer, Alp Sagnak, to Stanley Korshak! "As a man, I think masculine jewelry on a woman makes her look sexy," says Alp Sagnak, designer of Atelier Minyon. From mermaids and spiders, to skulls and weapons, to the world's most poisonous flowers, Alp combines the finest of detail with the most exquisite stones to elevate the role of...
5 tags
Eponymous Trunk Show
Stanley Korshak welcomed in Claudia Overstrom and Betsy Pitts today, introducing their new handbag line, Eponymous, to the store. Unlike your typical handbag, however, their bags feature interchangeable panels that wrap around the base of each bag. Eponymous handbags are made of the finest Italian leather and come in two classic styles, The Margot Day Bag and The Taylor Clutch. With over 30 panels...
10 tags
Fashion's Night Out
Last Thursday, we celebrated one of the most eventful nights in fashion at the Shak. Our interactive style competition was the true highlight of the night. Shoppers were challenged to style themselves from head to toe, choosing from Fall's hottest clothing, jewelry, shoes, and accessories in The Shak. Once dressed, make-up artists made sure each shopper looked beautiful and camera-ready to...
5 tags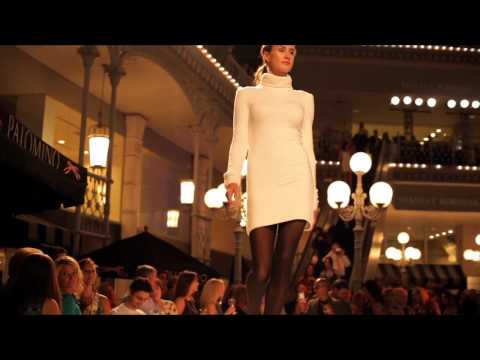 7 tags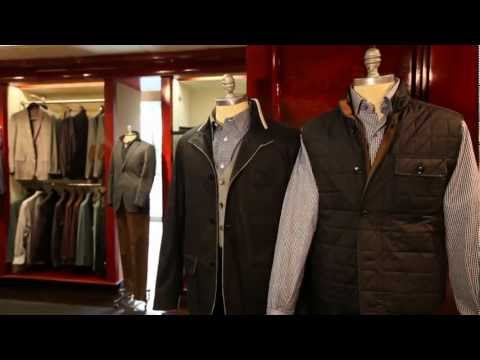 4 tags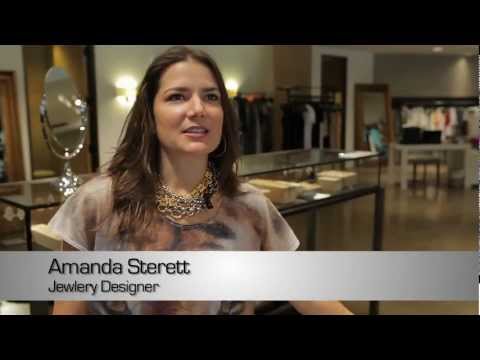 4 tags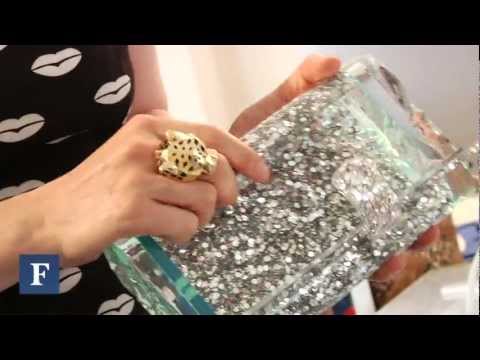 3 tags
Watch
Atelier Minyon Today we are spotlighting a new jewelry collection for Stanley Korshak, the delightfully wild Atelier Minyon! The designer, Alp Sagnak, is the heart and soul of Atelier Minyon. He grew up in a Turkish family of jewelers, following the family tradition, while taking it to a new level by moving to New York and designing cutting edge fine jewelry. Alp Sagnak uses the highest quality...
5 tags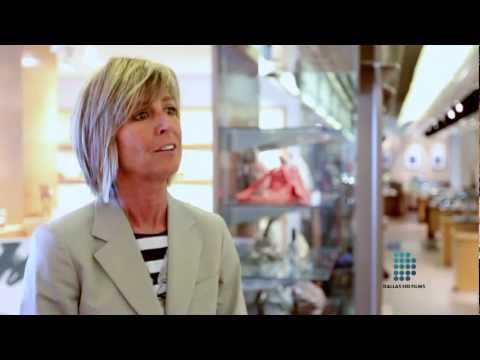 6 tags
4 tags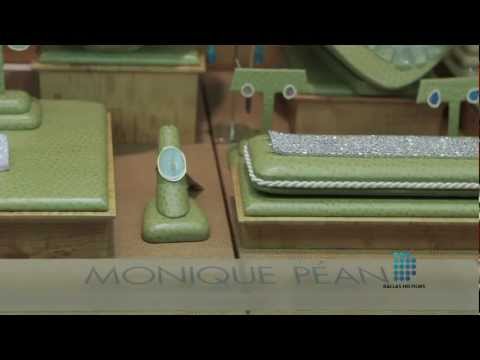 3 tags
ESD Fashion Show & Luncheon
The annual ESD Parents Association Fashion Show and Luncheon took place last week at Brookhollow Country Club. I've never been to this event before, and I was pleasantly surprised by how much fun we had watching the seniors and their moms playfully strut their stuff in looks from The Shak and Men's. Runway poses ranged from blowing kisses, to Tebowing (a la Tim Tebow), to flexing, and...
3 tags
Brunello Cucinelli "La Vita Favolosa" Luncheon
Last Thursday, the store hosted "La Vita Favolosa" (The Fabulous Life) Luncheon for some of Stanley Korshak's most adored clients, featuring fashions from luxury designer Brunello Cucinelli. Guests were treated to an Italian inspired feast set against the lovely backdrop of the Crescent Courtyard, including an outdoor "cucina" (kitchen) experience, a string quartet, and imported wine from...
4 tags
Lanvin Launch Party
   This week we celebrated the opening of our hot (or haute) in-store Lanvin boutique and Patron Magazine's Young & Philanthropic: Lindsey & Patrick Collins, Mark Hanson, Melissa Meeks, Michael Nazerian, Natasha Nazerian, and Capera Ryan. Guests enjoyed a French evening in the boutique, complete with the French 75 martinis and delicious French inspired bites. Live models premiered...
5 tags
How To: Flawless Skin
Flawless skin can be hard to perfect especially while still trying to look natural. Some foundations tend to be too heavy leaving the makeup feel like it's caked on and some can tend to melt away throughout the day. Now with summer around the corner, it's important to find the right tools and products that will help you achieve this look, and Stanley Korshak's makeup artist Joe...
3 tags
Fresh Faces of Fashion: Fashion Show and Dinner
As you know, the 2012 Fresh Faces of Fashion program began several months ago with a kick-off party, a photo shoot, and a spread in Modern Luxury Dallas. Last Friday, Stanley Korshak and Modern Luxury Dallas officially introduced this year's Fresh Faces of Fashion to a sold out crowd at Stanley Korshak. The event was co-chaired by Yvonne Crum and Jill Rowlett and raised funds for the Suicide...
5 tags
2012 Fresh Faces of Fashion in Modern Luxury
Remember back in January when we went behind the scenes of the Modern Luxury Fresh Faces photo shoot? Well, the issue is now out on news stands, and I think the finished product looks great! Here are the twelve Dallas women who were selected as Fresh Faces to raise funds for the Suicide and Crisis Center of North Texas. You can find a few of these looks online at StanleyKorshak.com: ...
6 tags
4 tags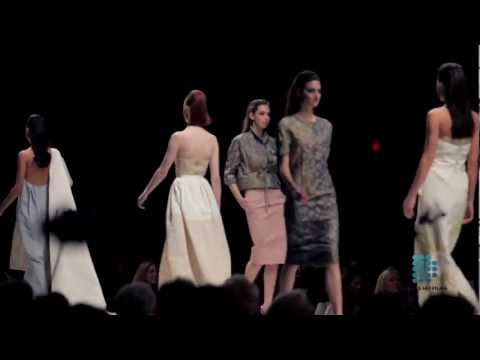 12 tags
11 tags
8 tags
St. Valentine's Day Luncheon and Fashion Show
Today marked the 28th annual St. Valentine's Day Luncheon and Fashion Show benefiting the Leukemia Lymphoma Society at the Hilton Anatole hotel. The event featured spring looks from Stanley Korshak and was chaired by Kristina Whitcomb, Angela Nash, and Bunny Cotton. And for the first time in two years, there was no snow or ice; actually it was almost springy for the spring show! According to the...